2021 JA BHoF Laureate Announcement & Lunch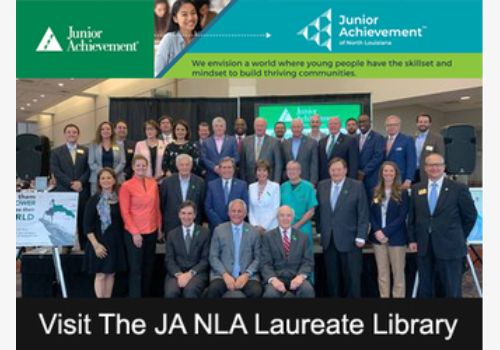 Event Completed!

When: Wednesday, May 12, 2021
Where: Shreveport Convention Center, Rotunda
Time: 11:30 AM CST
On behalf of Keith J. Evans, 2019 JA Laureate and Honorary Chairman, you are invited to attend the 2021 JA Laureate Announcement & Lunch as we welcome our new JA Inductees in support of JA's mission—to empower young people to own their economic success!

The recipients of this honor will be announced and later inducted into the Junior Achievement, Business Hall of Fame. The 2021 JA Laureate Inductees are not only exceptional business leaders but, have demonstrated a lifetime of investment in our community.  

RSVP by May 3rd

SAVE THE DATE: October 21, 2021- 6:30pm - JA Business Hall of Fame, Laureate Induction Dinner
Need More Information?
For more information about this event, please
contact us!